No Snow for Winterfest
I'm sorry to report the Town of Glenville has canceled Winterfest 2007 due to lack of snow. While the ice skating rinks will be open there just isn't enough snow to hold this years event at Indian Meadows Park.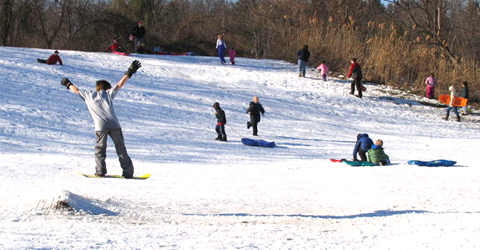 Glenville Winterfest 2005
Schenectady County will hold a Winter Carnival later this month and will have the advantage of a snow-making equipment if we still don't see normal snow falls this year.
Date: Saturday, February 24, 2007
Time: 11am - 4pm
Venue: Maple Ski Ridge
Location: 2725 Mariaville Road, Rotterdam NY
Phone: 381-4700
http://www.mapleskiridge.com

This FREE event will be a day of winter fun for the entire family, featuring:
Skiing, snowboarding, snowshoe races, snow volleyball, bonfire, ice sculpting, winter sports demos, great food, live music from "Aged in the Hills", and lots more!

Ski lessons and discount area-use tickets will be available; call Maple Ski Ridge at 518-381-4700 for details , and directions