Scotia-Glenville Prom Kids 2009
Since 2002 Cindi and I have had the honor to attend the Scotia-Glenville Prom Walk-In and take photos of the great looking couples. These photos are available at no charge to the school or students. They're welcome to post them on MyFace or print them out and frame them. Anyone not wanting their photos online can request they be removed by writing to Bill@visitscotia.com.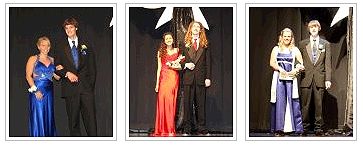 Every year the numbers grow and this year was no exception. A total of 148 new photos have been posted on VisitScotia.com on our photos page. The quality of the photos has improved since 2002 but some will appear better than others. In some case, too many flashes will throw off our own flash settings but by using two camera's I'm happy to say I don't think we missed anyone this year.
Click here to see this years photos