Schenectady County 2nd Annual Pedal – Paddle - Run

BE PREPARED – BE PATIENT or PARTICIPATE!
On Saturday, September 22, 2012, Schenectady County will host the second annual Pedal-Paddle-Run team relay race.   The event is open to the public so even if you're not an athlete you can come cheer on your favorite team.  Residents should be aware of street closures between 8:30 AM and approximately 10:30 AM.  Crossing streets will be at the discretion of police officers and/or volunteer flaggers. Please be patient for everyone's safety.
Race starting lines and event headquarters will be located in Collins Park.
9:30 am – Kids' Fitness Fun in Collins Park, near the pavilions (ages 13 and under); Bouncy-bounce, Face Painting, Chair Massages, Sports & Fitness Expo
11:45 am – Pedal Paddle Run Awards and Recognition
Pedal-Paddle-Run       Bike Course  (approx 7.5 miles)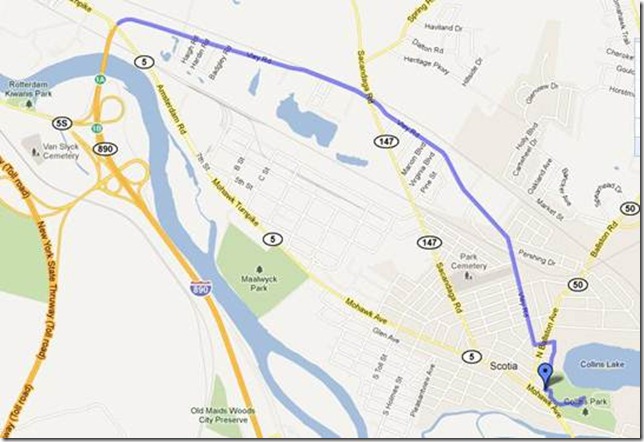 Pedal-Paddle-Run          Running Course  5K

The Scotia Police Department and the Glenville Police Department have issued the following streets closures/altered traffic patterns for the day:
Kayak/Canoeing will be two laps around Collins Lake (approx. 1.6 miles)



Additional information about the race course, fees and rules of the race can be found on the Schenectady County website (www.SchenectadyCounty.com/ppr ), or you may call Wendy Voelker at (518) 388-4603. For more information about the street closures, please contact either the Scotia Police Department (518-374-3110) or the Glenville Police Department (518-384-3444)