Flint House Moehle Artifacts Unveiled
Sunday, May 18th, 2008 the Friends of the Flint House held a reception to unveil its latest exhibit. The Moehle Artifact Collection of pre-Native American and Native American tools is now on permanent loan to the Flint House museum.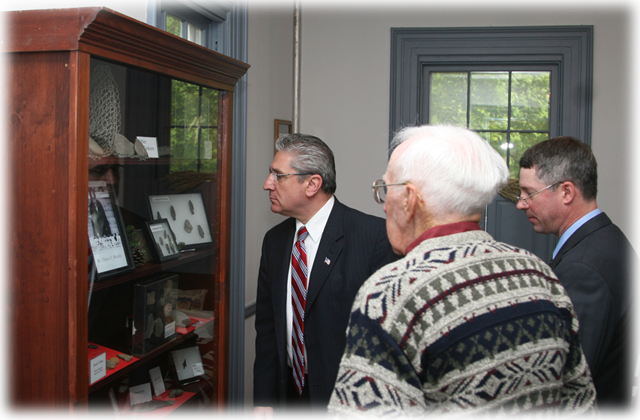 Assemblyman James Tedisco, Bud Moehle and Gary Bernhardt in photo
For more photos, click here.